This popular ash scattering location is a serene, paradise located 25 miles across the sea from the Los Angeles and Orange County coastlines. A Journey With Wings is the only ash scattering company that scatters on Catalina Island. When your loved one is scattered on Catalina Island, you will receive a one-year membership (friend level) to the Catalina Island Conservancy in the name of your loved one, complements of A Journey With Wings.
Un-witnessed: $500, Witnessed: $750, Private: $1300
---
The Santa Monica Mountains are part of the National Park Service. This popular ash scattering location is alive with trees and streams. From here, there are magnificent views of downtown Los Angeles as well as the world famous Malibu Beach. Scatterings can be witnessed from one of the many hiking trails in the park, or the beautiful Zuma Beach.
Un-witnessed: $500, Witnessed: $750, Private: $1300
---
Ash scattering over Saddleback, is a popular location for us. "Saddleback" is a popular name for the Santa Ana Mountains. The Santa Ana Mountains have two peaks, that make the range look like a saddle. It is home of the Cleveland National Forest. Our ash scattering location is on the "Saddle" of Saddleback on the west (sunset) side of the mountain range at an altitude of about 4000 feet. Saddleback overlooks Orange County with views stretching from Huntington Beach to Catalina Island. Families can witness this scattering from O'Neill Park, located near the base of Saddleback Mountain.
Un-witnessed: $500, Witnessed: $750, Private: $1300
---
Our most popular ash scattering location! This is not just your average burial at sea where the cremated remains are placed on the water; The
cremated remains are released into the air, set free on a final journey. Choose almost anywhere along the Southern California Coast. Many families choose to witness this scattering from a pier or the shoreline where the airplane is clearly visible and the ashscattering can be seen easily. With our witnessed scattering service, an unlimited number of people can come witness the scattering. Click here for popular locations
Un-witnessed: $250 – $500, Witnessed: $500 – $750, Private: $1050 – $1300
---
Indio Hills State Park is nestled between Joshua Tree National Park and Palm Springs, this natural habitat boasts views of the entire Coachella Valley. Witnessing can be done from Thousand Palms visitor's Center. Families wanting to scatter ashes near Palm Springs often choose this popular location.
Un-witnessed: $900, Witnessed: $1150, Private: $1700
---
Ash scattering over the Grand Canyon is very beautiful. Many National Parks will allow the scattering of cremated remains (ashes). As with the state park system, each individual national park gives the final authority. Witnessing a scattering from the Grand Canyon can be done from the Grand Canyon West, just a two-hour drive from Las Vegas.
(Grand Canyon)
Un-witnessed: $2000, Witnessed: $2250,
Private: $2800
---
Scattering by air in Northern California. Choose San Francisco Bay, Half moon Bay or any one of the many beautiful locations Northern California has to offer.
Call for pricing
---
Scattering cremated remains by airplane over Sequoia National Park or Kings Canyon National Park. These two National Parks are located in the Sierra Nevada Mountain Range. If you thought they were beautiful to view from the ground, you should see them from the air.

Un-witnessed: $1250, Witnessed: $1500, Private: $2050
---
Anza Borrego Desert State Park is located in San Diego County. This 600,000 acre state park is known for its annual bloom of wildflowers and is part of the Pacific Crest Trail.
Un-witnessed: $900, Witnessed: $1150,
Private: $1700
---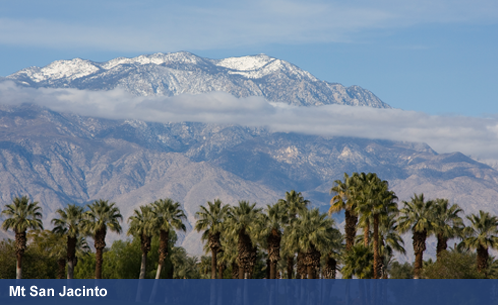 Mt. San Jacinto is the second highest mountain range in Southern California. This peak rises 10,834 ft. above Palm Springs and Riverside County. It is home to the Palm Springs aerial tramway. This aerial tram brings you to an elevation of 8,516 ft. From here you have panorama views of the Coachella Valley, including Palm Springs and Joshua Tree National Forrest. Also from here there are several locations loved ones can witness the scattering take place.
Un-witnessed: $900, Witnessed: $1150, Private: $1700